Welcome to the home page of the Motor Racing Officials Association of South Australia.
Here you will find details about the Association and what we do. Please have a look around and if you have any questions don't hesitate to contact us.
Remember to always check the News page for current details and information.
Join us on Facebook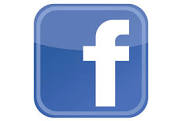 Chief Flag Mobile number is 0448 633382
Please call or SMS with your full name and message if you are unable to attend a meeting.
Racing Is Back!!
Hi everyone.
Received an email from the SCCSA confirming their dates for the rest of the year as racing is set to return in SA. In addition to the SCC , the Superkart club also seem to be set to resume as from the 12th of July. Please take note of all dates here and place your name down. Once the gate list are in, that will be it. There will not be any adding names after the gate list has been lodged nor your name will be add on the day as Motorsport Australia need to know exactly whose on site at each race meeting. The Database has been updated so please do not hesitate to get your name down. Cheers Steve.
As the government restrictions ease, the Sporting Car Club are looking to Return to Race for some of our local events. I also believe that the Supercars are still at their original dates with the Shannon's event to be held on the 16- 18th October. The TCC will fill you all in as normal as the events come closer with details.
The State Championship dates that we are looking for SAMROA Officials are:
· 1st & 2nd August – Mallala
· 31st October & 1st November – TBMSP
· 28th November – Mallala
General and Annual General Meeting
Keep an eye out on this page, emails and Facebook for information about the next meeting, which is also our Annual General Meeting.
If you wish to nominate for next year, please let a member know so they can nominate you. You can always fill in a nomination form yourself which you can get from the secretary (secretary@samroa.org.au), fill in and pass it on to a Committee member.
COVID-19 Updates
Hi everyone. Some news just posted by the SCCSA (18Mar2020). This is of course a little disappointing but it is the sign of the times. As further news comes to hand you will be kept informed.
The Sporting Car Club reluctantly wishes to advise that in consideration of it's staff, members, volunteers and competitors that all Sporting Car Club meetings and events are either postponed where possible or cancelled with immediate effect.
Affected stakeholders and entrants will be communicated with as soon as practical.
Sporting Car Club Management
Confirmation has also been received that the SCCSA Round 1 on Sat 28th of March has been

postponed/cancelled

.
Superkart & Modern Reg on 19th April is cancelled

.

Keep an eye on your emails and the club's Facebook feed for the latest in local motorsport news.
For South Australian current COVID-19 facts visit the SA Health website.
---
Checkout the thank you Marshall's video from the 2020 Superloop
---
Upcoming Events
For registration please see the links below or for other events add your name to the list via the database or contact a member of the T&CC.