Upcoming Events
Vehicle Information Day
(Sunday 31st of March, 10am – 2pm)
The T&CC invites you to attend a vehicle information and familiarisation training day.
Venue: Ocean View College School Grounds
Gedville Road Taperoo 5017
(Entrance opposite number 16 Gedville Road)
BBQ Lunch provided
Dress Code: Casual (SAMROA Polo Shirts)
This event is free for financial SAMROA members.
New members welcome at a cost of $10, if you join the club the $10 will come off your membership fees.
Please add your name via the database or contact the T&CC on tcc@samroa.org.au
---

Bathurst 6 Hour (Apr 19th – 21st)
Event Info:
http://www.bathurst6hour.com.au/
Volunteer link: http://www.bathurst6hour.com.au/event-info/officials-application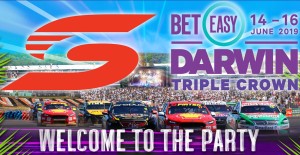 BetEasy Darwin Triple Crown
(Jun 14th – 16th)
Event Info:
https://www.darwinsupercars.com.au/
Volunteer Link: https://volunteer.darwinsupercars.com.au/
---
Welcome to the home page of the Motor Racing Officials Association of South Australia.
Here you will find details about the Association and what we do. Please have a look around and if you have any ques­tions don't hesitate to contact us.
Remem­ber to always check the News page for current details and information.
Join us on Facebook