Welcome to the home page of the Motor Racing Officials Association of South Australia.
Here you will find details about the Association and what we do. Please have a look around and if you have any questions don't hesitate to contact us.
Remember to always check the News page for current details and information.
Join us on Facebook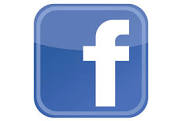 Chief Flag Mobile number is 0448 633382
Please call or SMS with your full name and message if you are unable to attend a meeting.
Shannons Motorsport Australia Trophy Series
13 – 15 October 2023 @ The Bend
SAMROA has been asked to give assistance to run the MA Trophy Series event at The Bend in October. This will be a 3 day race meeting, with a number of interstate and national categories:
Mobil 1 Australia Production Cars & Monochrome GT4 Australia
Porsche Michelin Sprint Challenge
Workhorse Radical Cup Australia Series
Australian Formula Ford Series
Australian Prototype Series
MARC Cars Australia Series
Circuit Excel
You can sign up using Better Impact.
By supporting events like this we help continue to make South Australia a destination for National and International events.
Also remember if you are planning on staying up at The Bend during events like this, consider booking a place at the BIG4 Caravan Park onsite, they offer volunteers 50% discount on most sites and rooms, and free unpowered campsites, just make sure to say you're an official!
---
Make sure to update your availability in the Member's Database for SAMROA run events, or contact the T&CC or Chief Flag (above) or direct, when they email out for assistance.
---
General Meetings
Choose to have a say in the running of YOUR club!
All members are invited to general meetings, to discuss important news, events and make decisions on the direction the club is moving.
Prospective members can also attend, but please contact our New Members officer so we know to expect you.
Date: 2nd Wednesday of each even numbered month
Time: 7:30pm
Location: The Kent Town Hotel, 76 Rundle St, Kent Town
Members are also always invited to have a meal before general meetings, we'll be in the bar!
| | | | |
| --- | --- | --- | --- |
| Date | Event | No. of Days | Location |
| Sun, 23 July | Superkarts & Mod. Reg. | 1 | Mallala |
| Fri, 18 Aug | OTR Supersprint | 3 | The Bend |
| Sun, 27 August | Superkarts & Mod. Reg. | 1 | Mallala |
| Sat, 16 September | SCCSA Round 4 | 2 | The Bend |
| Fri, 13 October | MSA Trophy Series | 3 | The Bend |
| Fri, 27 October | The Bend Classic | 3 | The Bend |
| Sun, 5 November | Superkarts & Mod. Reg, (GP) | 1 | Mallala |
| Sat, 11 November | SAMS Series Rnd 3 | 2 | The Bend |
| Sat, 18 November | SCCSA Season Finale/Enduro | 1 | The Bend |
| Thu, 23 November | VAILO Adelaide 500 | 4 | Adelaide Street Circuit |
Remember
COVID19 attendance rules apply.
If you've travelled from overseas, or been in contact with an active COVID19 case, or feel unwell do NOT attend the event. Please advise the chief flag that you're not attending, so team adjustments can be made.
Support the businesses that support SAMROA!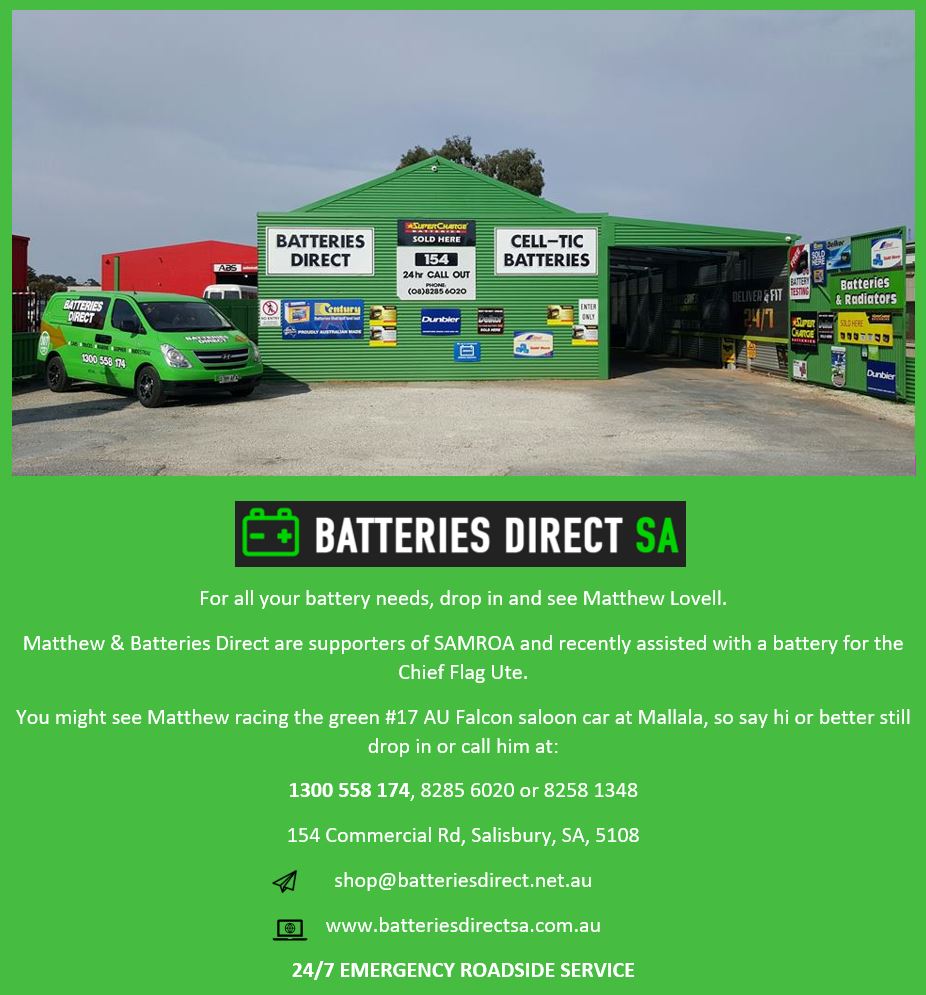 ---
Checkout the thank you Marshall's video from the 2020 Superloop
---
Cannot call API for app 405460652816219 on behalf of user 10158193424686423